About the guitar... by François Castet
Les Productions d'Oz,
"Collection François Castet"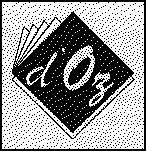 ---
A very good guitar music publisher!

Very easy to buy in England or in all Europe: look on the home page.
---
In this "Collection François Castet", you will find my own works as well as my friends composer's works for the guitar.
---
Collection François Castet
April 2000
BONNARD, Alain
DZ 191 Élégie amoureuse little harp (harp or harpsichord) and guitare
CASTET, François
DZ 119 Ma guitare part en voyage solo guitar
DZ 124 9 duos sur des airs populaires du Guatemala et du Costa Rica 2 guitars
DZ 125 12 duos sur des chansons populaires espagnoles 2 guitars
DZ 126 Airs populaires d'Espagne, du Guatemala et du Costa Rica 3 guitars
DZ 150 Duos de partout et d'ailleurs, vol. 1 2 guitars
DZ 152 Duos de partout et d'ailleurs, vol. 2 2 guitars
DZ 156 Pour jouer à trois, vol. 1 3 guitars
DZ 168 Nos premiers duos, vol. 1 2 guitars
DZ 182 Trios tropicaux 3 guitars
DZ 200 Nos premiers duos, vol. 2 2 guitars
DZ 220 My guitar and me - Mi guitarra y yo - Ma guitare et moi - Meine Gitarre und ich Guitar method for young children
DZ220 I recommand you to visit ! "ma guitare et moi"
DZ 284 Six duos sur des chansons populaires mexicaines 2 guitares
DZ 294 Six Noëls de Provence 4 guitars
DZ 297 Six Noëls d'Europe Vol I 4 guitars
DZ 300 Dix Noëls sol guitar
DZ 303 Six Noëls d'Europe Vol II 4 guitars
CORTÉS, Juan Manuel
DZ 120 Jazmín 3 guitars
DZ 129 Mulhacén guitar solo
DZ 130 Tríptico flute and guitar
DZ 131 Nuages flute and guitar
DZ 132 La Danza de Selene flute and guitar
DZ 133 L'arbre tombé 2 guitars
DZ 134 Lune pourpre 2 guitars
DZ 135 Fantaisie harpsichord and guitar
DZ 136 Sérénade harpsichord and guitar
DZ 137 Paysage harpsichord and guitar
DZ 151 Albar 4 guitars
DZ 225 Iber - Concerto for guitar and orchestra
DZ 226 Iber - Concerto (réd. de piano) guitar and orchestra
DZ 301 Micropièces solo guitar
HANDEL, Georg Friedrich (F. Castet)
DZ 127 Sonate 3 guitars
OGAWA, Takashi
DZ 176 Élégie pour la stèle d'un inconnu solo guitar
DZ 177 Petit album évocateur et facile solo guitar
DZ 178 Cinq sérénades violin or clarinette and guitar
DZ 179 Le monde des animaux solo guitar
DZ 180 Trois chansons et danses solo guitar
DZ 181 Choral, variations et fugue sur " Sakura " 2 guitars
DZ 184 Trois paysages, huit promenades solo guitar
DZ 201 Suite espiègle clarinette or flûte and guitar
DZ 215 Visions passées 4 guitars
DZ 230 Trois danses capricieuses 3 guitars
DZ 235 Bonne nuit, petite étoile solo guitar
DZ 236 Sur un nuage flottant solo guitar
DZ 268 Fantaisie sur une chanson japonaise " Kojo no tsuki " guitar orchestra
DZ 295 Petit Album évocateur et facile Vol II solo guitar
PENICAUD Eric
DZ 237 Violão do Brasil solo guitar
DZ 238 Garrawog blues 4 guitars
DZ 280 Forlane solo guitar
PERRIN, Philippe
DZ 128 Sauros 3 guitars
RAVEL, Maurice (F. Castet)
DZ 194 Pavane pour une infante défunte 2 guitars
SATIE, Érik (F. Castet)
DZ 213 Gnossiennes 2 guitars
---
Do you want to have a look on some pages and to listen some pieces ?
First have a look?
Listen now?

Some reviews:
CASTET, François, DZ 124, DZ 125, DZ 126
The traditional songs and melodies of Spain have long provided a rich source of material and inspiration for composers and arrangers, but the music of Central America has been hoard very little. For these three editions, Castet has amassed a fine collection of song settings and original compositions based upon traditional rnelodies. In the duos, it is useful to have the option of performance with two guitars or with one guitar and a flute, recorder, oboe, etc. Candido delirio, form Costa Rica, is offered as a guitar duet or as a work for guitar and two recorders. Lyrics are included for the Spanish songs in DZ 125, and these provide an effective performance option as well as a rnost welcome source of insight about the pieces.
In the trios, the arranger's emphasis seems to have been on clarity instead of inventiveness. All the settings are quite straightforward, but this does not defract from the value of the pieces. The lovely melodies have been allowed to speak sirnply with-out excess baggage. This also keeps the pieces within comfortable reach of student ensembles. (David Grimes - Soundboard)
CASTET, François, Duos de partout et d'ailleurs, vol. 1, et Airs populaires d'Espagne, du Guatemala et du Costa Rica...
Voici huit duos de deux pages, faciles et parfaitement typés, donc entraînants valsette,de mode oriental sous titré "Le pas des chameaux (il n'y a pas systématisme enfantin dans les titres mais une adéquation impeccable à l'atmosphère de la pièce), cornplainte médiévale, ballade triste ... : la musique est variée et fait mouche à chaque fois sans attendre. Il faut plus de vivacité et de légèreté rythmique pour les sept trios qui restent cependant assez faciles digitalement. Tous ternaires, ils superposent systématiquement deux voix mélodiques homorythrniques à une basse de type valse ou arpèges. (François Dry - Les cahiers de la guitare)
HANDEL (arr. François Castet) Sonate, 3 guitares
Très bon matériel ... original pour viole de gambe et clavecin. Sera appréciée pour son équilibre et la qualité de sa musique. I)ifficulté moyenne. (Catherine Fayance - Les cahiers de la guitare)
The Classical Guitar Review - UK : "12 duos SUR DES CHANSONS POPULAIRES ESPAGNOLES arranged for two guitars by Francois Castet Les Productions D'Oz, Canada. DZ125. 32 pages.
From a teacher¹s viewpoint, this is an excellent collection to have at hand in a lesson. The twelve duos are arranged with guitar one having a single melody line and guitar two providing the harmony in a technically more demanding part. Therefore they are ideal for sightreading with students (which I have been doing successfully now for a couple of weeks) and the majority opinion is that they are well worth playing through. The music itself is attractive and appealing with many contrasts of rhythm and mood. If a singer is available the words for each song is given (in Spanish) at the rear of the album. Most of these would be absolutely right for the annual student concert, informal duo recital etc. Presentation is excellent and the grading is of around the 3-4 standard.
Recommended. Steve Marsh"
The Classical Guitar Review - UK : "Without exception, all these nine pieces are a delight to play. The simple, almost naive lyricism and harmony of this style of music is its major attraction. I sight-read through the book several times with some of my students and it has proved to be very popular (with several of the items appearing in my annual pupils' concert). Guitar one is where the melodic interest lies for the main part in this music, but guitar two is not just relegated to an uninspiring accompaniment; instead the arranger has done an excellent job in maintaining attraction in this line too. The tunes are very singable with a couple of really engaging items (Candido delirio - which has a separate pull-out score for the addition of two flutes - and La Sanjuanerita)......The presentation is excellent with top-quality printing and an attractive, sturdy cover. The grading ranges around the 4-5 standard. Recommended. Steve Marsh"
Castet, François "Ma guitare part en voyage"
Aimed at youthful beginners of all ages, this is a collection of short arrangements and compositions designed to stimulate the imagination as well as exercise the fingers. Included are folk and traditional songs from Mexico, Spain, France, El Salvador, Brazil, Peru, Cuba, Argentina, Venezuela and Turkey, all in straight-forward and simple arrangements. Interspersed with these are original compositions by Castet, Juan Manuel Cortés, Sylvain Lemay, Spencer Doidge and Fabienne Goy, also evocative of different parts of the globe.The pieces are not strictly in progressive order, although those pieces that move up the fingerboard are grouped at the end of the book. The introduction invites the voyage to design his or her own tour. With simple techniques, open textures and attractive melodies, this volume offers a fine assortment of didactic and recreational pieces for guitarists in the early stages.
(David Grimes, Soundboard)
---
Les Productions d'Oz
1367 rue du Cran, Saint Romuald (Québec) Canada G6W 5M7
Tél : (1) (418) 834 8384
Fax : (1) (418) 834 3522
E-mail : productionsdoz@videotron.ca
http://www.productionsdoz.com/
---
You want:
What about music photocopying ?
If you want to write to me:
e-mail :<fcastet@club-internet.fr>.