À propos de Guitare... About the Guitar... A propósito de guitarra
Dernière mise à jour / Last update / Ultima revisión : 13 avril - april - abril 2000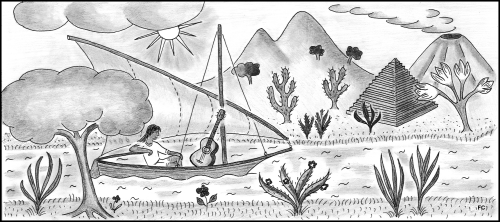 ma guitare part en voyage
François Castet est décédé le 19 mai 2001
Professeur au Conservatoire de Givors et à l'EMM de Nyons, Conseiller pédagogique au CEFEDEM de Lyon et au DUPM de l'Université de St. Etienne
---
En français, cliquez sur les liens bleus :
Choose your language (colour) and your topic:
Elige su idioma (color) y abre lo que quiera:
---
Mon éditeur principal, pour mon travail le plus récent et le plus intéressant

My main music publisher with my more recent and interesting works

Mi editor principal, con mis trabajos más recientes y interesantes

Les Productions d'Oz : en français

"Collection François Castet"

English: Les Productions d'Oz

Español: Les Productions d'Oz
---
Les Productions d'Oz en Europe : NOUVEAU et FACILE !
Les Productions d'Oz in Europe: NEW and EASY!
Les Productions d'Oz en Europa: ¡NUEVO y FACIL!
Méthode de guitare pour jeunes enfants (en 4 langues) qui paraît aux Productions d'Oz. Cet enseignement devient facile : une méthode parfaitement adaptée, attrayante, en couleurs, illustrée, une progression douce. Un livre adorable, une nouveauté totale, un délice !
Guitar method for young children (4 languages) published at Les Productions d'Oz. Learning and teaching made easy: this method is perfectly suitable for young children, attractive, colorful. A very gradual progression, a lovely and unusual book which will delight them!
Mi nuevo método para niños jovenes (cuatro idiomas) publicada por d'0z. Ahora, enseñar a los niños muy jovenes es facil y agradable. La progresión es dulce, el libro con colores es hermosísimo y les gusta mucho.
---
Casimiro Lozano
Formidable luthier : des guitares exceptionnelles !
A wonderfull guitar maker: great guitars!
¡Excelente luthier: guitarras estupendas!
---
Et la photocopie de la musique ?
quelques réflexions sur ce sujet qui nous concerne tous, éditeurs, compositeurs, professeurs, élèves… Et la loi ?
some reflexions about this important subject regarding all of us, publishers, composers, teachers, students… And what about the law?
unos pensamientos a propósito de este problema que nos interesa a todos, editoriales, compositores, profesores, alumnos… ¿ Y la ley ?
---
Autres sites sur la guitare que j'aime beaucoup visiter :
Other links about the guitar that I like to visit:
---
Vous voulez m'écrire ? You want to write me? ¿ Quiere Vd. escribirme ?
e-mail : <fcastet@club-internet.fr>